Continuing our detailed design
Monday, March 22, 2021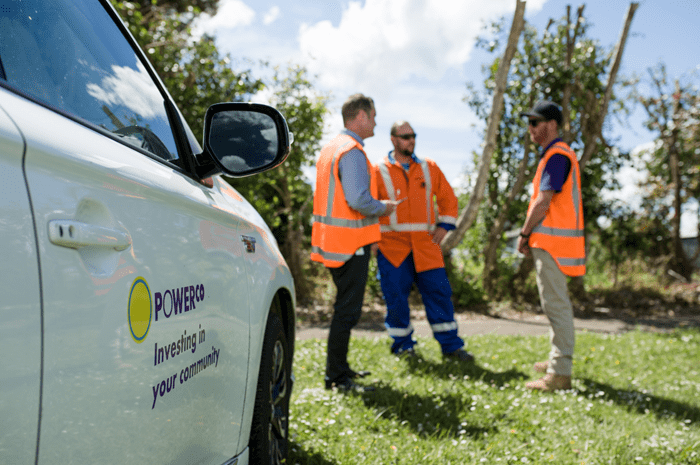 We're continuing to work with the local community to finalise the route for our new circuit (read our update here).
In order to keep the timeframe of the project on track to construct and commission by March 2023, we are progressing our detailed design work - including both route options A and B.

Two of the activities associated with the design of the overhead sections of the circuit are staking and walkovers.

Staking involves placing wooden pegs in the ground where overhead poles could be placed. The staking is followed by a walkover - an opportunity for the design team and other experts to walk along the route and assess the pole placement options.

The team will be staking a number of pole placement options for the team carrying out the walkover to assess. A peg does not necessarily mean that a pole will definitely be placed there.

Staking and walkovers will take place in April and traffic management will be in place to ensure the team can walk the route/s safely.

If you have any questions about these activities you can contact us here.
Project update

Connection Commissioned

Tuesday, March 21, 2023

The South Waikato National Grid Connection is now on load.

View more

Project update

Stringing the lines

Thursday, November 03, 2022

We're using helicopters to install lines for the South Waikato National Grid Connection. Road diversions and planned outages will be in place.

View more

Project update

Making good progress

Wednesday, September 21, 2022

Our contractors have been making good progress on construction of the South Waikato National Grid Connection between Arapuni and Putāruru.

View more

Project update

Helicopter help

Thursday, May 05, 2022

We've been using helicopters to help with the construction of the South Waikato National Grid Connection.

View more

Project update

Blessing our mahi

Tuesday, March 15, 2022

We recently blessed the start of construction of the South Waikato National Grid Connection.

View more

Project update

Starting construction

Thursday, February 03, 2022

Construction of our $43m South Waikato National Grid Connection has begun.

View more

Project update

Incorporating feedback to finalise the design

Friday, July 02, 2021

We're incorporating feedback from the community, council and Iwi to finalise the design of our new circuit.

View more