Shoring up Coromandel's power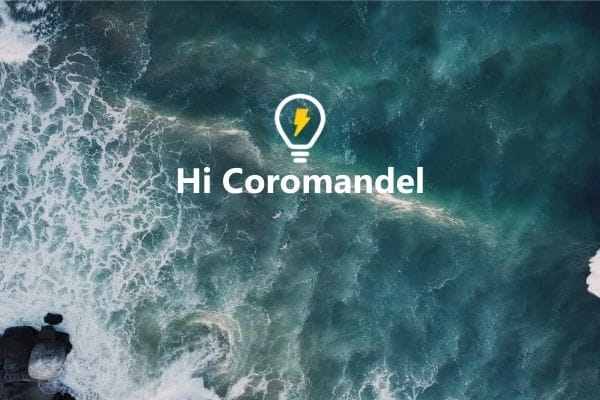 We're investing in the Coromandel region to improve the reliability of the community's power supply.
With more people choosing to live in and visit the Coromandel region, there's a greater demand for power. This means there are times during the year – particularly during busy holiday periods – when the level of demand is greater than what our electricity network was originally designed to deliver.
There's a chance of losing power during these times of peak demand, and this will increase as the region's electricity demand continues to grow, says Ryno Verster, Powerco General Manager of Strategy and Engineering.
"Coromandel is a beautiful part of our network, but there are significant challenges posed by potential line routes and the terrain, which often translates into significant costs or delays when building poles and wires.
"That's why we're investigating alternative options for the region that will keep the lights on for the community when demand for power peaks."
Reliable solution with minimal environmental impact and at the lowest cost
During the past few years, Coromandel Peninsula customers have told us they want a reliable electricity network, with minimal environmental impact, and at the lowest cost.
With these priorities in mind, we've been exploring options to shore up a solution. In addition to engaging with the local community, we put the call out industry wide for registrations of interest for proposed solutions to provide additional supply during peak demand periods that meet the low cost, reliability, and environmental criteria.
Partnership with solarZero
Following our industry wide call out, we have established a partnership with solarZero, a home solar, battery storage and energy services company.
solarZero's system is a virtual power plant, made up of a network of hundreds of community-based smart energy storage and solar generation systems on homes across the region.
Using this system, solarZero will provide 1MW of network support to Powerco to help maintain its electricity supply to customers in the north Coromandel during peak consumption times.
The partnership is scheduled to begin in 2023 and will run for an initial six-year term.
You can read more about the partnership here.