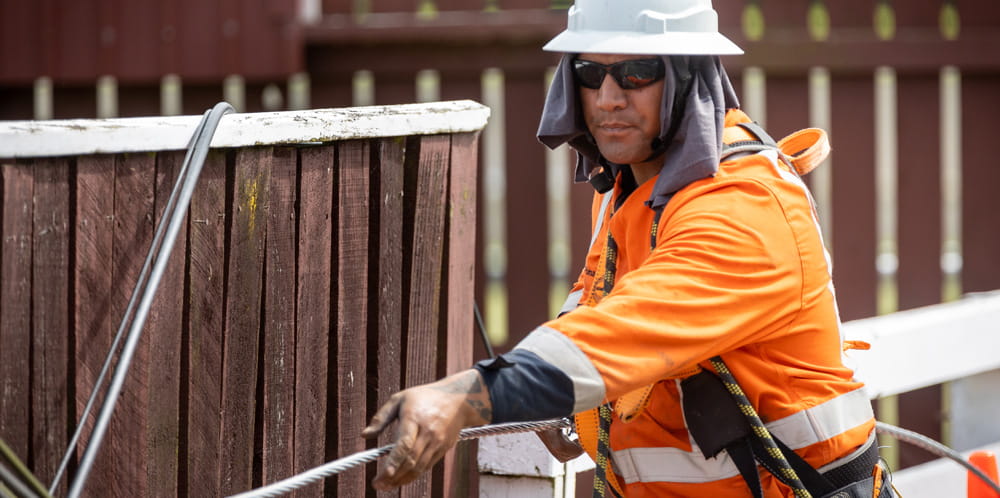 Our Matamata network upgrade is complete
A classic case of community collaboration
The challenge
Powerco's existing network in the Waikato town of Matamata needed attention to support reliability of power supply into the future.
The solution
A $6 million two-year development project was started this year. It involves:
Linking the town's two substations with a 33kV underground cable.
Construction of a new substation on Tower Rd to replace the old substation built in 1928.
The Matamata development is a classic example of large companies and local councils working together for the benefit of everyone.
We met with Matamata-Piako District Council, and agreed the least disruptive route for the undergrounding of 2.3km of cable, linking our two substations, was through Centennial Park.
Our contractors completed the work on time, with minimal fuss – the park and walkways remained open throughout the job. This mitigated the impact of potential traffic delays in the town's busy shopping centre.
Putting the cables underground is aesthetically important for a community that takes prides in its CBD, and surrounding streets.
The benefit
Strengthened security of power supply for the Matamata CBD, and surrounding region
Greater flexibility across the two substations reduces impacts on the community's power supply caused by outages and regular network maintenance
A solution that supports the aesthetics of the community – combined with the undergrounding of cables, the modern design of the new substation allows it to blend in with neighbouring residential properties