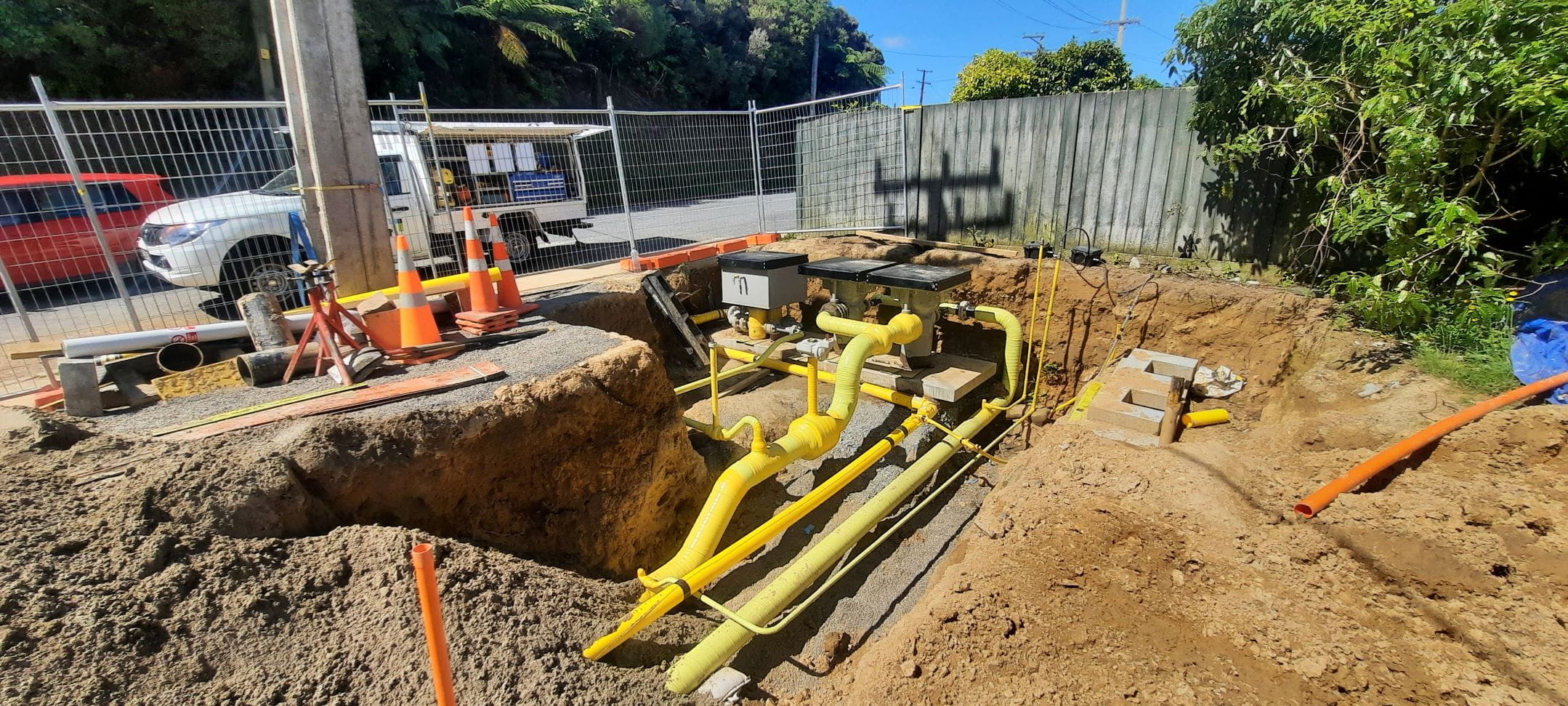 We're upgrading our gas network in the Hutt Valley to improve the efficiency and reliability of supply to our customers.
Two gas mains, totalling 750m of pipe are being installed along Major Drive and Belmont Domain. We're also removing three old regulator stations, and replacing it with a single, new regulator station.
The new regulator station will become the Hutt Valley's second point of supply, which along with the Riddler's Crescent regulator station supplies over 33,000 customers with gas for heating, cooking and powering businesses.
You'll see our contractors conducting trenching and directional drilling to install the new gas mains. They'll also be excavating and removing the old regulator station equipment, before restoring the ground around the sites where they were.
Once complete, the work will ensure the gas network runs at higher pressures, and provide greater resilience to reduce the risk of outages. It also means we're removing old and unsightly equipment from the area.
Work is well underway, and should be completed by mid-April 2022 at this stage.