Feilding Crossarm Replacement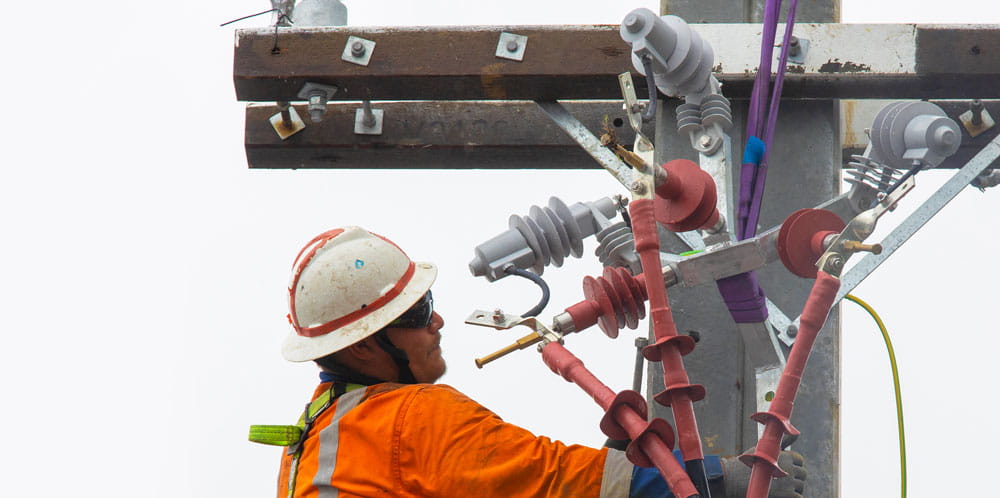 The challenge
To replace 33kV and 11kV crossarms along a 4km stretch – East St and Kimbolton Rd in Feilding, while minimising impact on residents in the region.
The solution
A six hour maintenance shutdown was planned and completed. The power was switched off at 9am, and the work was completed within the outage period without incident, and like clockwork.
About 800 customers in Feilding, and 200 in nearby Rangiwahia, went without power while the work was done. The one-day option was chosen as opposed to a series of planned outages over a number of weeks
The days' success was testament to a unique team deployed for this one-day project: meticulous planning by Powerco staff and the 50-strong team of Scanpower and Obertech (Powerworx) linesmen, Downer, Traffic Management Ltd and Donnelley's
Scanpower's Contracting general manager (Manawatu-Whanganui) Peter Cooper said "As far as shut downs go it was one out of the box"
The benefit
New power supply assets in your region demonstrate Powerco's commitment to regularly maintaining your community's electricity network.
We're committed to doing this with minimum disruption to your lifestyle.