Feel that sun energy – supporting solar power on the Powerco network
Kiwis are increasingly harnessing the power of the sun's energy to produce renewable electricity. Over 7,000 properties have their solar power connected to the Powerco network.
Solar technology is becoming increasingly efficient and more reliable as technology improves, making it an accessible, low-maintenance and affordable option for kiwis.
Made from silicon and aluminium, photovoltaic (PV) solar arrays – whether ground or roof-mounted – last for about 25 years and can be sized to suit baches and residential homes right up to business and commercial operations.
Solar energy is collected via these panels and fed into a controller to regulate the power produced, so whether it's clear skies or overcast, the quality of energy stays consistent. From here the controller sends the DC power into a battery bank, and the electricity is then ready to be used – either right away, or as stored energy.
Large-scale solar farms are also increasingly becoming a feature of the New Zealand landscape, providing renewable distributed generation that feeds back into the national electricity network.
Currently the largest solar farm that connects to Powerco is the 2.8MW (megawatt) Kāpuni solar farm in Taranaki – capable of powering more than 520 homes.
Across the Powerco network a further 820MW of large-scale solar projects are underway.
Powerco has also partnered with solarZero to deliver 1MW of electricity network support to supply Coromandel customers during peak demand times via rooftop solar panels - you can read more about that project here.
Whatever the scale, Powerco is here to enable solar as part of New Zealand's renewable energy system wherever possible.
Click here to find out more about connecting solar on the Powerco network.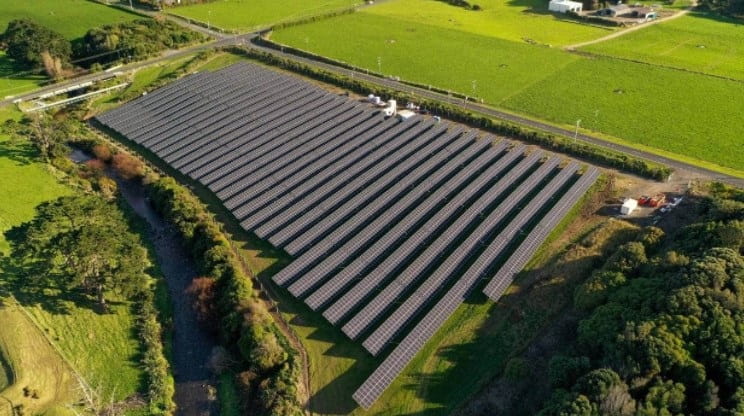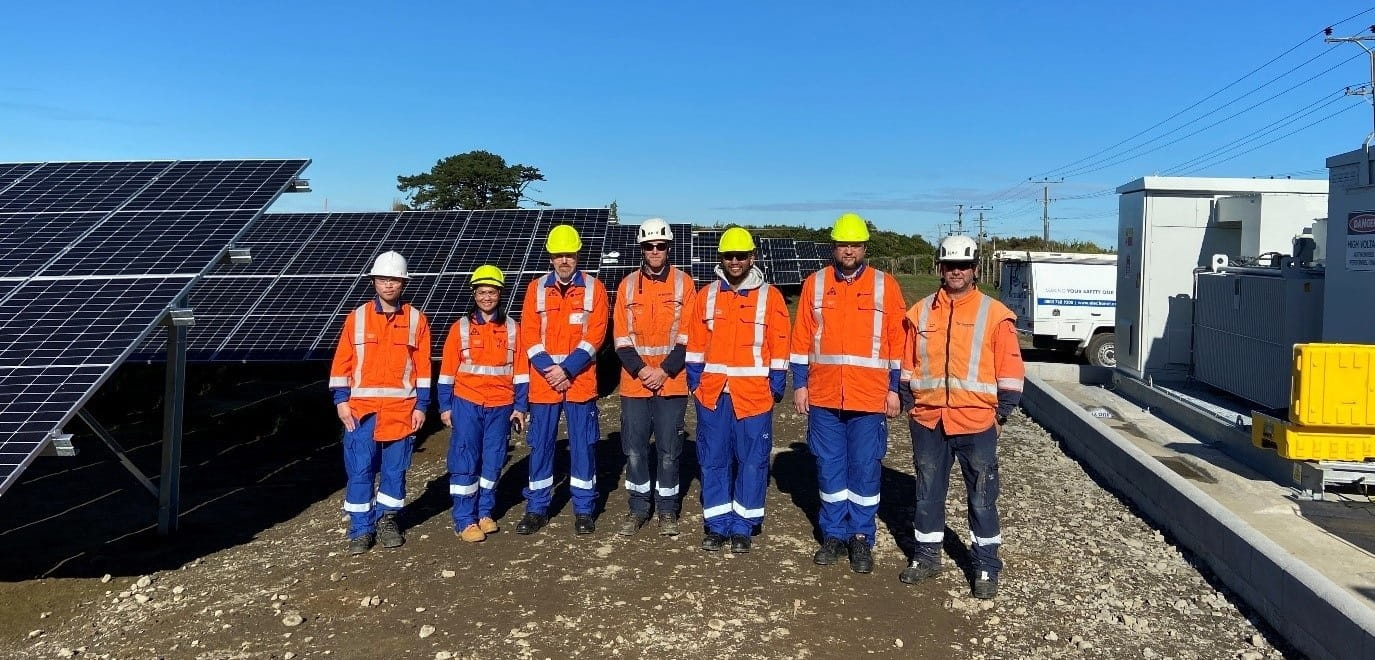 Kāpuni solar farm, the largest solar farm connected to Powerco's network (located in Taranaki).