Solar farm connects to Powercos electricity network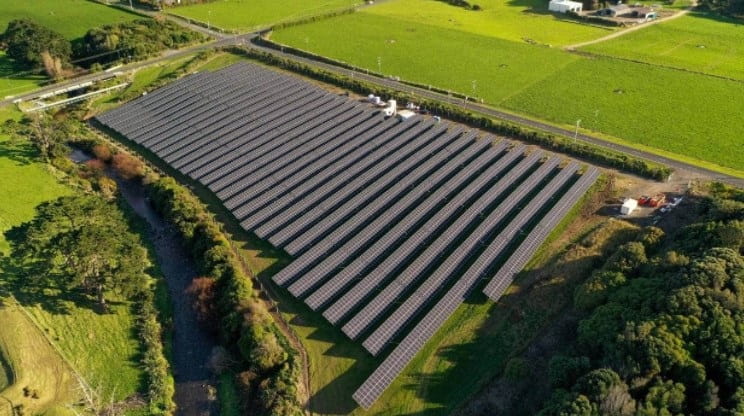 New Zealand's largest grid-connected solar farm has been connected to Powerco's electricity network.

Officially commissioned on 25 June 2021 at Kāpuni, south Taranaki, the solar power plant, has 5,800 photovoltaic (PV) panels and is capable of generating enough electricity to meet the needs of more than 520 homes.

The solar farm, adjacent to the Kāpuni Gas Treatment Plant, was built by Todd Corporation-owned Sunergise.

The successful integration of the solar farm to Powerco's electricity distribution network was made possible because of the effective collaboration between a number of Powerco teams and the customer, says General Manager Strategy and Engineering, Ryno Verster.

"We're coming to an exciting period in the electricity industry, where accommodating installations like this onto our network will become the norm rather than the exception.

"Our technical expertise, combined with our ability to be flexible and innovative, will be key to facilitating our customers' requirements, while ensuring that our network continues to operate safely and remains stable," he says.

Following six months of design stage reviews and commissioning tasks, Powerco approved the connection of Sunergise's installation near Powerco's Kāpuni Substation. Among other aspects, Powerco's service included:
Coordinating the technical review process and communication of technical expectations to the customer

Ensuring the facility could be seamlessly integrated into Powerco's network, and that the technical design complied with Powerco's internal electricity standards as well as its broader regulatory obligations
The Sunergise Kāpuni Solar Power Plant has a capacity of 2.1MW (megawatt) and began exporting renewable electricity into Powerco's network on 10 May 2021.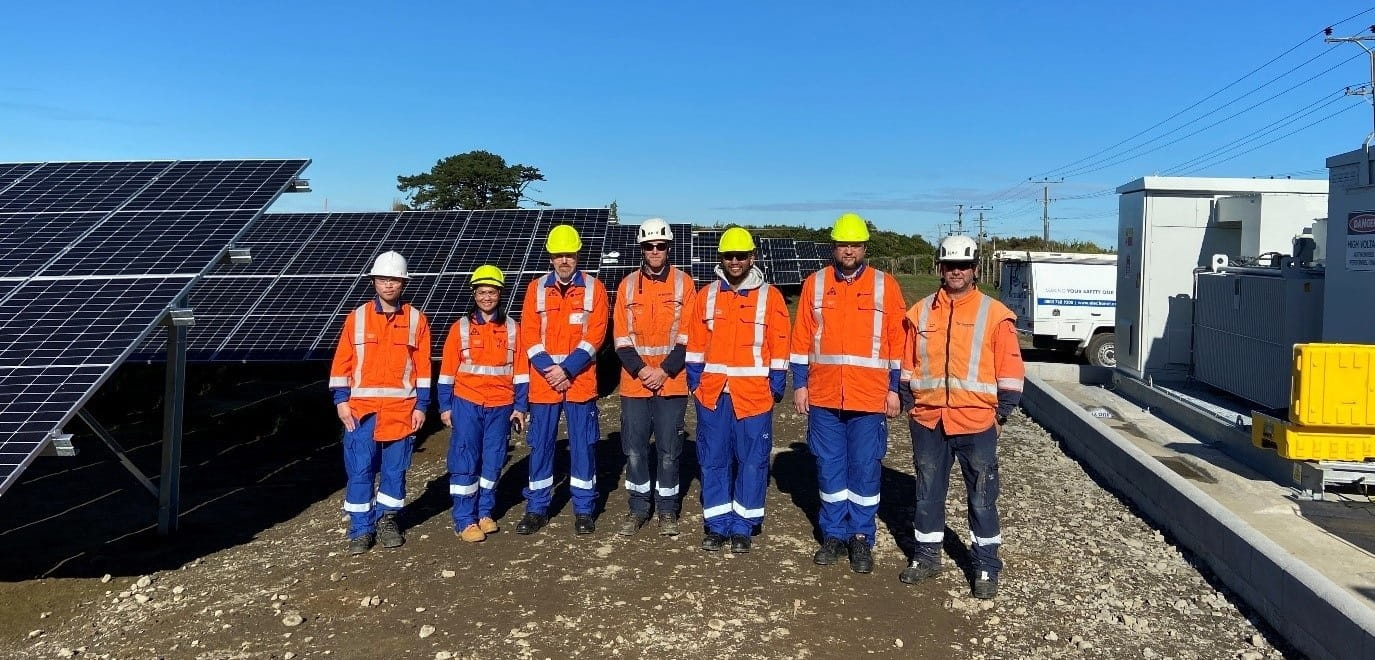 (Above from left): Powerco's John He, Charina Cabrera, Alex Spiers, Ben Aynsley (Electronet Services), Georgin Raju, Deryck Yelverton and Johnny Stone (Electronet Services) at the commissioning of the solar farm.