Laptops for Te Aroha Primary School
Thursday, June 09, 2022
Te Aroha Primary School students are expanding their design capabilities, musical prowess and online learning with the donation of 30 laptops from local energy company Powerco.
Following a business-wide technology upgrade, Powerco looked at ways to support its communities while also being sustainable.
The result has been the distribution of around 300 laptops to lower decile schools, including Te Aroha Primary School, across its network.
Te Aroha Primary School Deputy Principal and classroom teacher, Holly Brittenden, says the laptops, which the school has converted into secure Chromebooks with the help of a local IT technician and the school's student "techies", have made an enormous difference to the children's learning.
"This generous donation has been amazing for my students as it has created exciting and meaningful opportunities for learning using digital platforms. We are now one-to-one device within the classroom, which has created equitable access, with students being highly engaged and motivated to explore tasks in different ways," she says.
"The laptops have enabled students to develop confidence and become critical thinkers, collaborators and problem solvers. It is really exciting to see what they can do and facilitate the process of how they are going to do it and why."
As well as supporting online learning and research, the laptops have enabled the school's children to learn design, using Minecraft, Aggie-IO, Usecubes and Tinkercad apps to design their own Māori pa site.
They are creating websites using Javascript and making their own music using Chrome Music Lab. They are then able to share their learning with their family securely online using family engagement tool Seesaw.
Powerco regularly updates its computers, with the company's Information Services Team cleaning and preparing the laptops ready for the children to use.
As a company, Powerco believes in supporting and giving back to its communities. Donating the laptops is also a sustainable way of extending the life of the technology.
Above: Te Aroha Primary School Deputy Principal and classroom teacher, Holly Brittenden, with her Year 8 students who are benefiting from the donation of laptops from Powerco.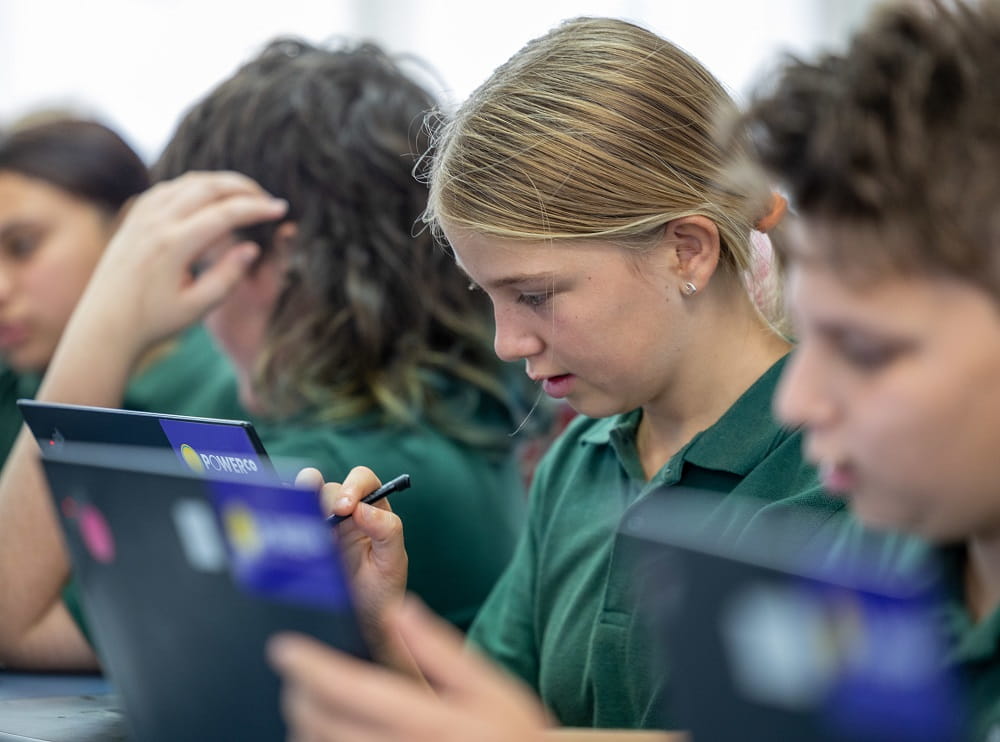 Above: Perryn Diprose (centre) and Dreyson Olsen (right).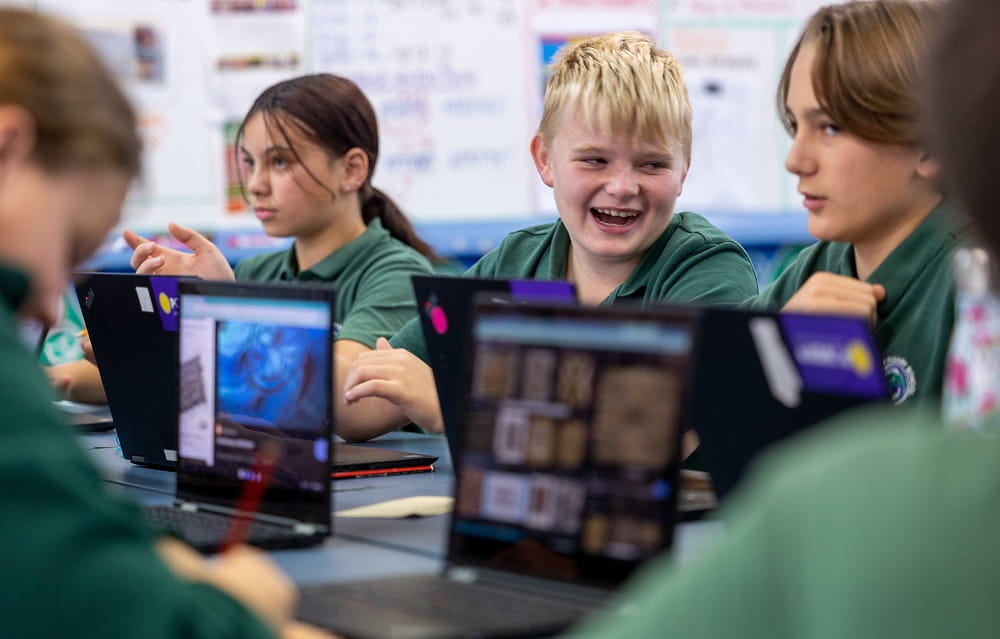 Above, left to right: Jasmine Rongo-Liddle, Mason Diprose and Harry McLoughlin.