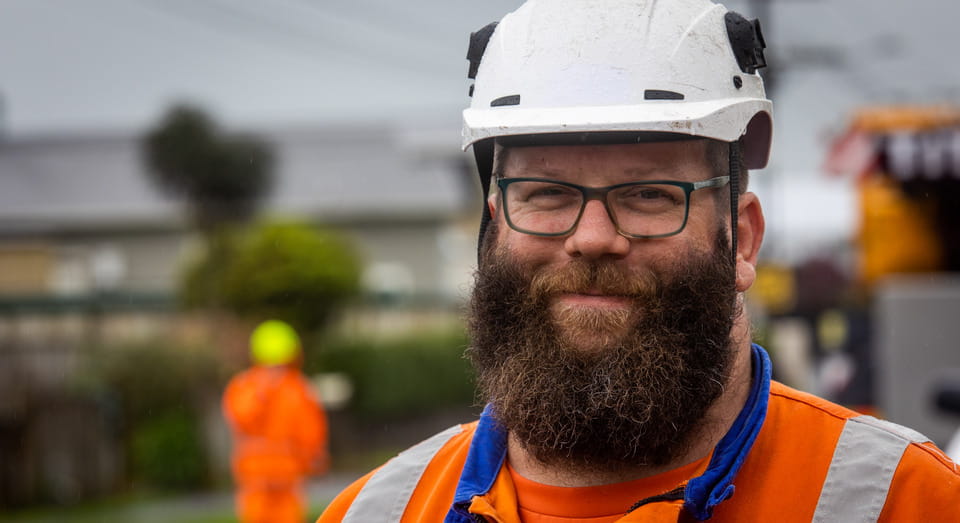 We're upgrading the electricity network in Urenui to ensure your power supply in the area is reliable and resilient into the future.
Our contractors Powerworx are conducting the work on Powerco's behalf.
We expect preparations for the work to start in April 2023, and to conduct the work from May onwards (weather dependent).
We'll be working hard to minimise disruption to you and we thank you advance for your patience and co-operation while we carry out this essential work.
What's happening
We'll be replacing overhead lines with new aerial bundled conductor - this will reduce the number of lines on overhead poles to one. That will prevent outages caused by lines coming into contact with each other (for instance when it's windy, or when birds come into contact with them).
The new bundled conductor will also have a coating that will help prevent lines from being affected by salt spray which currently causes outages.
We'll be replacing the transformer in Urenui. Generation will be in place while the transformer replacement work occurs.
A new underground cable along Takiroa Street will be installed. This will create a bypass that will enable us to keep Urenui connected when we conduct planned maintenance outages in the areas surrounding the township.


Planned outages
There are a series of planned outages to allow crews to work safely. We know outages, even planned ones, are not convenient and we thank you in advance for your patience with these.
If you'll be affected by a planned outage you'll receive advance notification from your retailer (the company you pay your power bill to). If you'll be impacted by multiple outages, you'll receive a separate notification for each one.
Footpath and traffic management
Traffic and footpath management will be in place as needed while work is conducted. You'll also see heavy machinery in the area at times.
Getting in touch
If you would like to get in contact with us about this work, please email or call us.
Email: customerexperience@powerco.co.nz
Phone: 0800 769 372 (8:30am - 5pm, Monday to Friday)