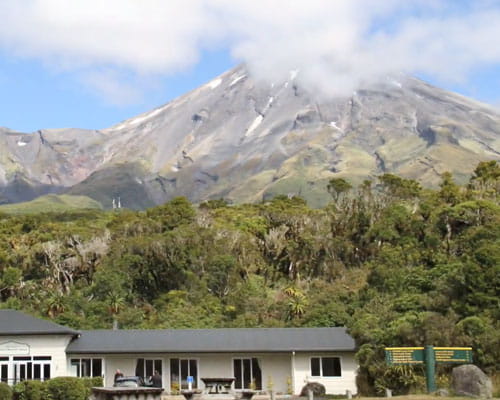 The challenge

To strengthen security of power supply from the edge of the Egmont National Park to the Stratford Mountain House, while maintaining power supply to customers during the project.

This was supported by further influencing factors including:

The 4.4km of power line was due for complete rebuild
Annual tree trimming to keep vegetation clear of the existing power line was costly and intrusive
Winter snow storms exposed the lines to undue risk
The Department of Conservation (DOC) was keen to have all overhead lines removed in national parks.
The mountain house and mountain club were the two main users of power with Airways NZ, Vodafone, Spark, Team Talk Ltd and Two Degrees all operating key communication equipment at high altitude.
The solution

A decision to place the overhead electricity supply underground from the park gates on Pembroke Rd, to the Stratford Mountain House.

Install an underground cable while the overline was still in service, with a short-planned power outage to connect the cable at each end, and convert from an overhead to underground supply.
Removal of the 66 old poles and 4.4km overhead conductor cable was designed to enhance the aesthetics of the park, while strengthening the security of supply. These were removed once the new underground cable was in operation.
The project's success was supported by collaboration across Powerco, the Department of Conservation, the Stratford District Council, Ngati Ruanui (the Stratford Mountain House owner), and the Stratford Mountain Club (the Manganui ski field operator).


The benefit

An end to unwelcomed power disruptions from trees across lines, snow build up collapsing lines, and windblown debris damaging lines
The last of the overhead electricity network in the Egmont National Park was removed – power supply was placed underground resulting in an impressive visual impact