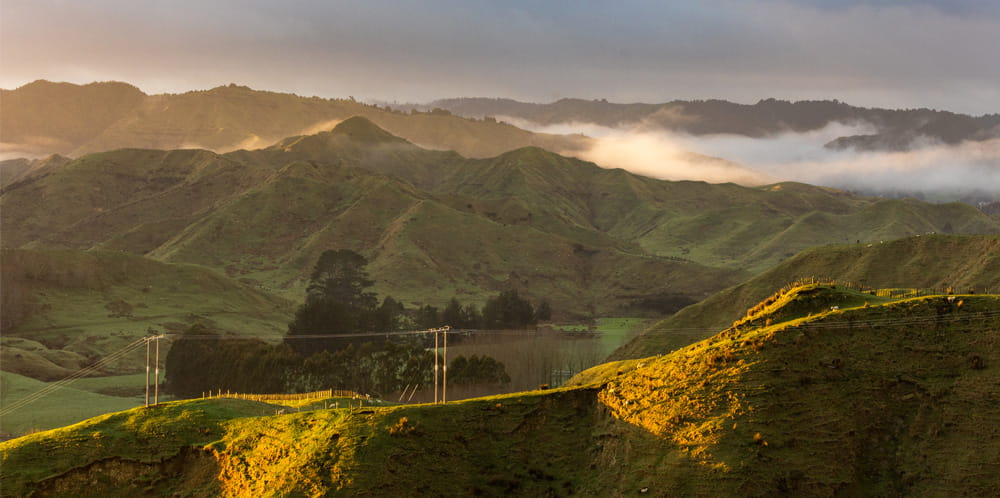 To deliver energy to where you live, we want to offer practical and effective solutions that meet your needs.
In remote areas it's not always best to simply replace an asset like an overhead line. To achieve a secure and reliable power supply, an off-grid solution such as Remote Area Power Supply (RAPS) can be a better idea. It's also more cost effective for you and our customers overall.
We use Base Power RAPS technology on remote sections of our network and as a rapid portable energy unit when storms have caused power outages in our communities.
Designed by Powerco, Base Power usually includes solar panels, battery storage and a diesel generator.
An alternative to traditional poles and lines, Base Power is set up remotely on your property without the need to be connected to the network power supply.
So far, we've installed 25 Base Power RAPS on our network, with more planned.
The positive impact can be seen in places like the Tangahoe Valley in eastern Taranaki, where three units were installed in CPP – Year One and a further five in CPP – Year Two. The new RAPS units replace the overhead power supply, which was constantly damaged in storms by trees and slips crashing through the lines. At times the destruction blocked the road for weeks, preventing contractors from reaching downed lines and poles. This was a major issue for the people who live there.
Now that RAPS are being used, storms will not impact on supply to our customers in these remote areas. They have proven to be a strong solution, at a far lower cost than re-building the 5.4km overhead line.
While there were no RAPS installed on Powerco's network in CPP – Year Three, work is underway to install eight units in the Wairarapa region by the end of March 2022.
Click here for news about how Base Power is energising other communities throughout New Zealand and Australia.