Working hard to restore remaining customers without power 4pm update
Wednesday, February 16, 2022
As crews enter their third day of repairs, Powerco is focused on reconnecting and providing support to the remaining 1,687 of the 35,000 customers who lost power as a result of Cyclone Dovi and its aftermath.
There are 534 customers without power in the Bay of Plenty, 513 in Taranaki, 287 in the Coromandel, Thames, Waihi and South Waikato areas combined, 295 in Whanganui, 40 in the Manawatū and 18 in the Wairarapa.
With most of the power restored in Palmerston North and Wairarapa, additional crews are now moving to nearby areas to provide extra support where repairs are needed, including Whanganui and Taranaki.
Network Operations Manager Scott Horniblow says Powerco has postponed all planned maintenance work today and tomorrow to focus solely on its recovery effort and is working to understand how it can best support those who have been without power since Sunday.
"Our crews continue to work as quickly and safely as they can, but the location and complexity of the remaining faults particularly in rural and more remote areas means we're still unable to give accurate restoration times, which we appreciate is frustrating."
"We know that being without power for this long is a blow to our customers we're working hard to reconnect them. We have crews out visiting our rural communities today to prioritise farms and understand their situation.
"We'd like to extend our continued thanks and appreciation to those who are still without power for their patience and understanding – we can't say it enough."
Powerco reminds customers to report their outage via its website at
www.powerco.co.nz/outages/report-an-outage
Alternatively, customers can contact their electricity retailer - the company who sends their power bill.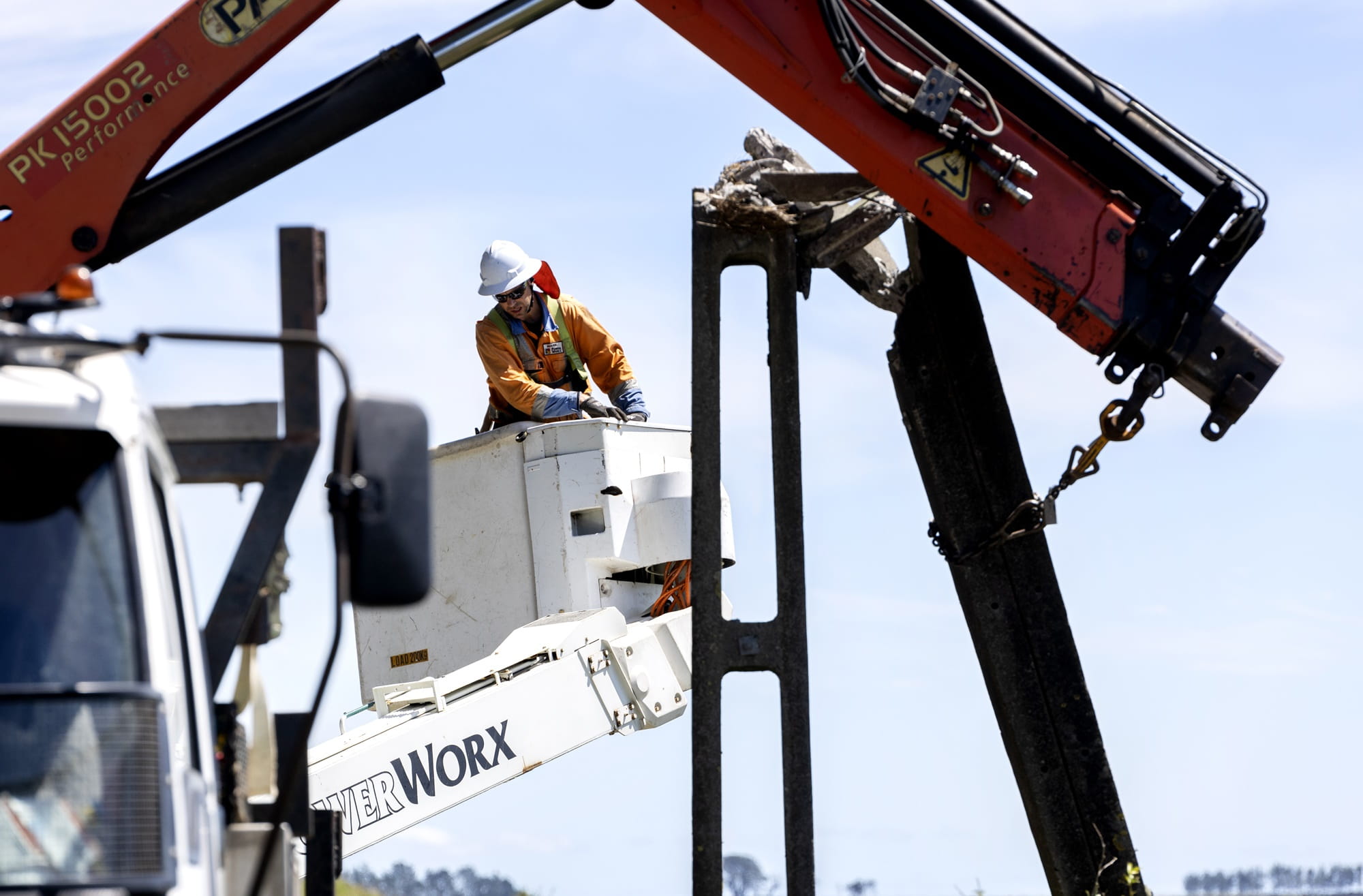 One of the many damaged power poles that crews have had to replace (Clearview Road near Lepperton)