Upgrading Taranaki's rural primary schools
Friday, February 12, 2021
Powerco is investing $490,000 across Taranaki this year to ensure the power supply to these schools is up to modern standards.
Powerco contractors have been hard at work over the holiday period upgrading the electricity lines at 12 of Taranaki's rural primary schools.
While schools in urban areas are already largely on the modernised parts of Powerco's network, rural primary schools are often located in areas due investment.

Ian Skipworth, General Manager Service Delivery and Systems Operations says the work is important because schools are a focal point for rural communities.

"We recognise that school facilities are multi-purpose sites. They're used for teaching as well as Civil Defence emergency centres, polling places and to hold community events," he says.

"That's why having a safe, reliable supply at these schools is important both for our tamariki and our rural communities."

All rural primary schools in the region were assessed as part of the project, with work conducted as needed to modernise equipment. Renewal ranges from the replacement of poles, lines and cross-arms, to some undergrounding.

Kaimata Primary School Principal Charlaine Spencer says the work gives her and her staff peace of mind. "It's good to know that the lines outside the school are in good condition, and that our school users are safe," she says.

The work was timed to take place over the summer school holiday period to minimise disruption and should be complete by the end of January, weather-dependent.

Taranaki and Whanganui are the first regions to be upgraded, with work at rural primary schools across the rest of Powerco's network in the planning stage.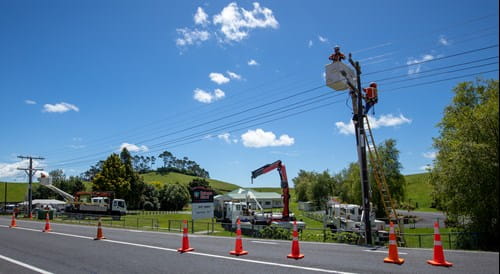 Upgrading assets at Kaimata School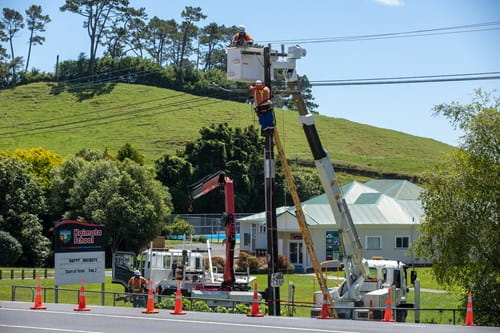 Upgrading assets at Kaimata School