Getting the power back on
Tuesday, October 25, 2022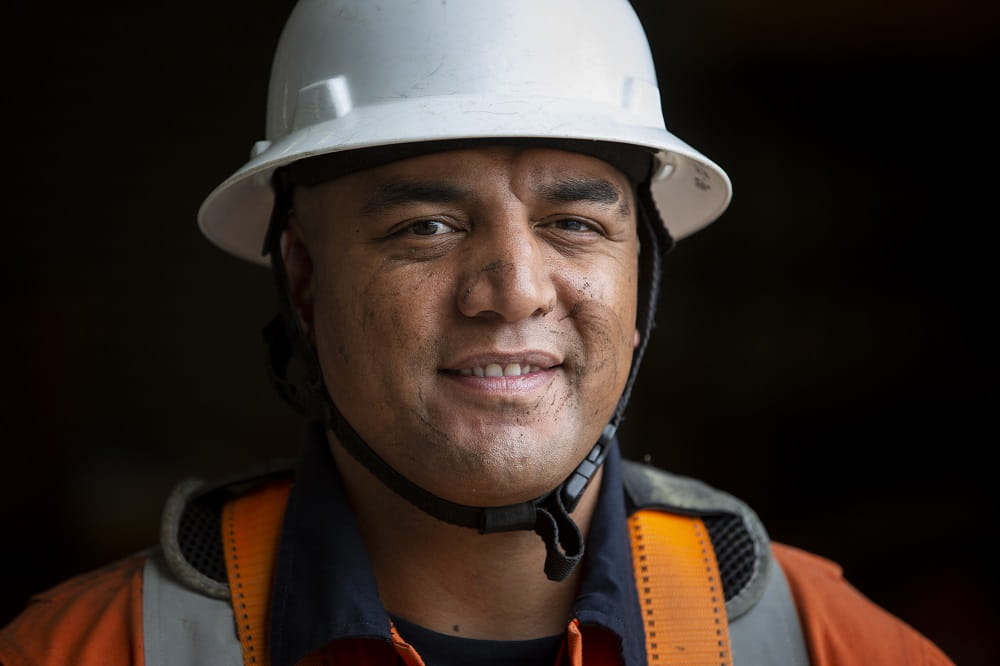 Meet Pomare Samupo, one of our contracted line mechanics from Taranaki-based Linepower.
The 32-year-old father of one, from Ngāti Porou East Coast, moved to Taranaki in 2008 when he got the call-up to play professional rugby with the Bulls.
Joining Linepower as an apprentice in early 2020, Pomare values the experience of the team of line mechanics and electricians on the job.
"Some of them have been here doing the job longer than I've been alive!"
As Powerco-approved contractors, Pomare and the Linespower team work on a variety of Powerco projects, from electricity network upgrades through to restoring power following storm damage.
"You could go to a fault during a storm and it could be a blown fuse. Then you get a major one where there's multiple poles down and gear has been blown up, which takes a lot of time to fix.
"The main objective is to get people's power on and do it efficently and, most importantly, the most safest way, so I thank customers for their patience and understanding while that happens."