Gas safety advice for Hawke's Bay customers following Cyclone Gabrielle
Tuesday, February 21, 2023
Powerco is advising Hawke's Bay customers who use gas to check their appliances following Cyclone Gabrielle.
If gas appliances (like hot water, cook top, ovens or gas heaters) are not working, or if customers suspect that their appliances have been damaged by flooding they should turn their gas valve off at their meter.
The gas valve can be found next to the gas meter outside the building. A spanner may be required to turn the gas off, depending on the valve type: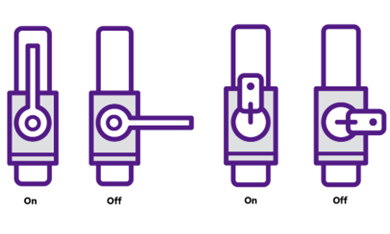 How to turn off your gas valve.

After turning off their gas valve, customers should contact a gas fitter to inspect their appliances for safety before turning them back on.
Powerco's General Manager of Gas Don Elers says it's safe to use gas in Hawke's Bay.
"We had crews out inspecting the gas network as soon as we were able to access the region and we're pleased to say that Powerco's gas infrastructure is intact. The gas network is still running in Hawke's Bay and is safe to use, there have been no leakage events," he says.
"We'll continue to monitor the situation closely."
In the event that customers smell gas Powerco advises them to go outside, or upwind of the source of the smell, refrain from using any ignition sources (like cigarettes, e-cigarettes or lighters) and phone Powerco on 0800 111 848 for help.
More information on gas safety can be found here