Focus is on the remaining 1195 disconnected customers
Thursday, February 17, 2022
Powerco has postponed its planned maintenance work for the fourth day this week, so that crews can focus on reconnecting the remaining 1,195 customers without power as a result of Cyclone Dovi.

This is made up of 406 customers in the Bay of Plenty, 335 in Taranaki, 226 in Whanganui, 169 in the Coromandel, Thames, Waihi and South Waikato areas combined, 44 in the Manawatū and 15 in the Wairarapa.

Clean up efforts since Sunday have seen power restored progressively to more than 33,000 customers impacted by storm-related outages.

Network Operations Manager Scott Horniblow says crews continue to make good progress but there is still work to go.

"Our crews are doing everything they can to get the power back on. We now have a much clearer understanding of the extent of the damage in areas that are difficult to access, and we're working through these as quickly and safely as we can.

"We know this has been a challenging time for our customers and we're working with those who have contacted us and have been without power for some time now to see how we can support them.

"Our continued thanks to all our customers for their patience and understanding as we work to reconnect them."

Powerco reminds all customers without power to make sure to report their outage through their website directly via www.powerco.co.nz/outages/report-an-outage or to their electricity retailer - the company who sends their power bill.

Having this visibility ensures it is aware of every fault, including instances where a customer is without power when others in their neighborhood have supply.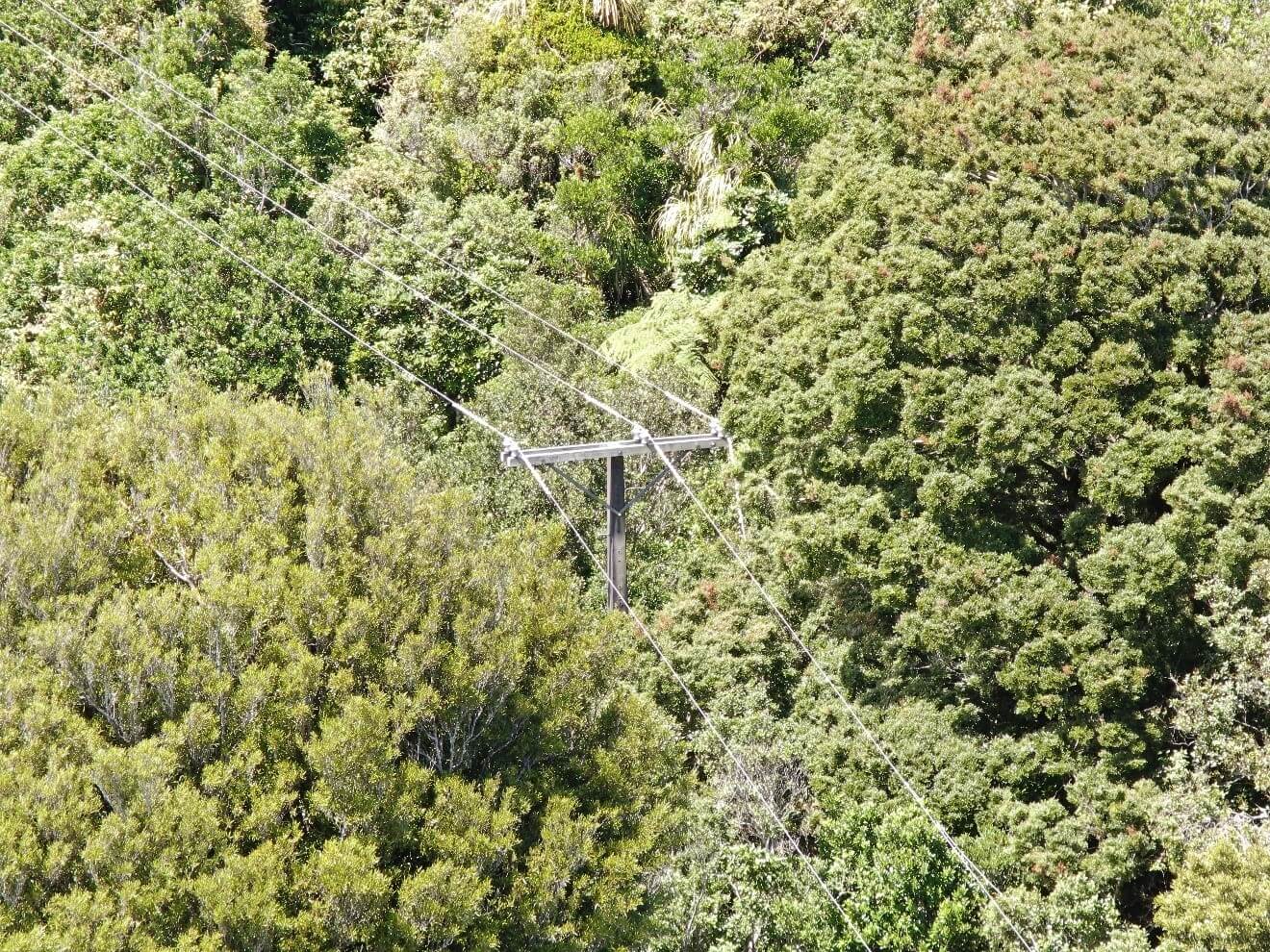 Above: Look closely at this photo taken from the air around Taranaki's Pukeiti and you'll see a power line hanging from the pole. Many of the remaining faults on Powerco's network are in remote areas that are challenging for crews to reach, slowing down repairs. Helicopters are being used to assist where crews cannot access sites.