EV chargers ready for take off at New Plymouth Airport
Thursday, November 10, 2022
Four public electric vehicle (EV) chargers are available to use at New Plymouth Airport following a collaboration between Powerco and Airport management.
After receiving a number of inquiries about the availability of chargers at the Airport from members of the public, the Airport team contacted Powerco to see whether the installation of chargers in the carpark could be facilitated.
In response the Powerco team worked to select, design and install the chargers in collaboration with Wells Electrical.
There are now two 7kW rapid charge, and two 22kW fast charge units available for EV users within the Airport carpark. Two further 7kW rapid chargers have been installed in the corporate carpark.
EV users do need to supply their own charging cable compatible with their vehicle to use them.
GM Business Development Eric Pellicer says it was a good opportunity to enable EV use.
"Kiwis are increasingly switching to EVs and it's important to have charging infrastructure in convenient places for them. We were happy to work though the installation process for the Airport and it's great to see them ready to go," he says.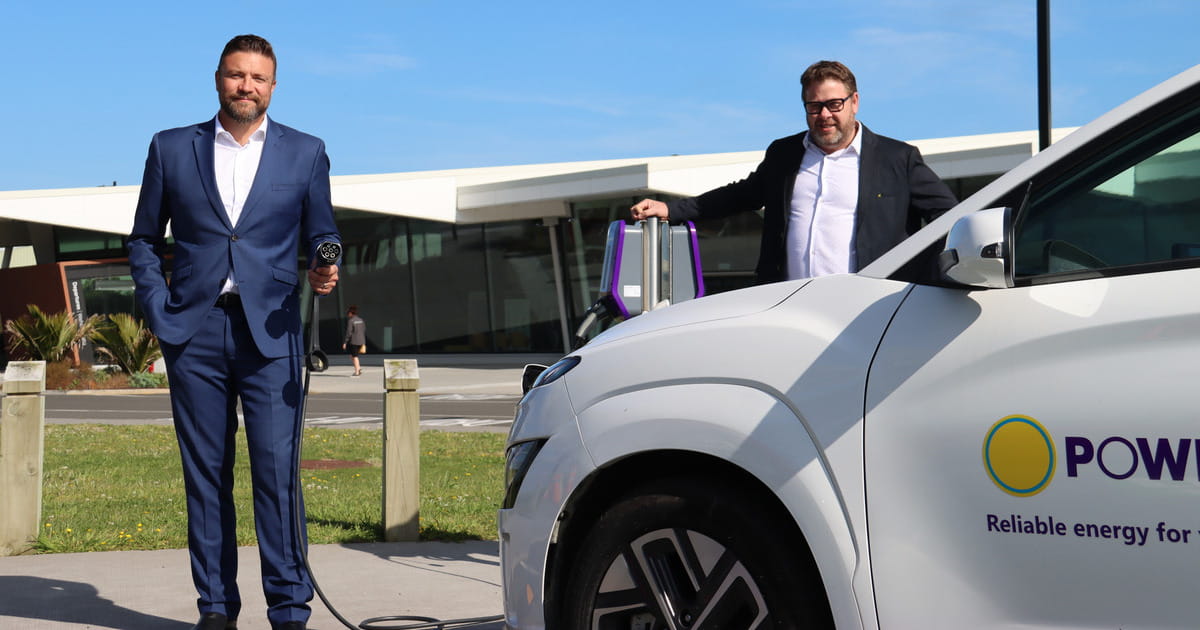 GM Business Development Eric Pellicer (left) and New Plymouth Airport Chief Executive David Scott (right).