Collaboration the key to success for Tauranga
Wednesday, April 06, 2022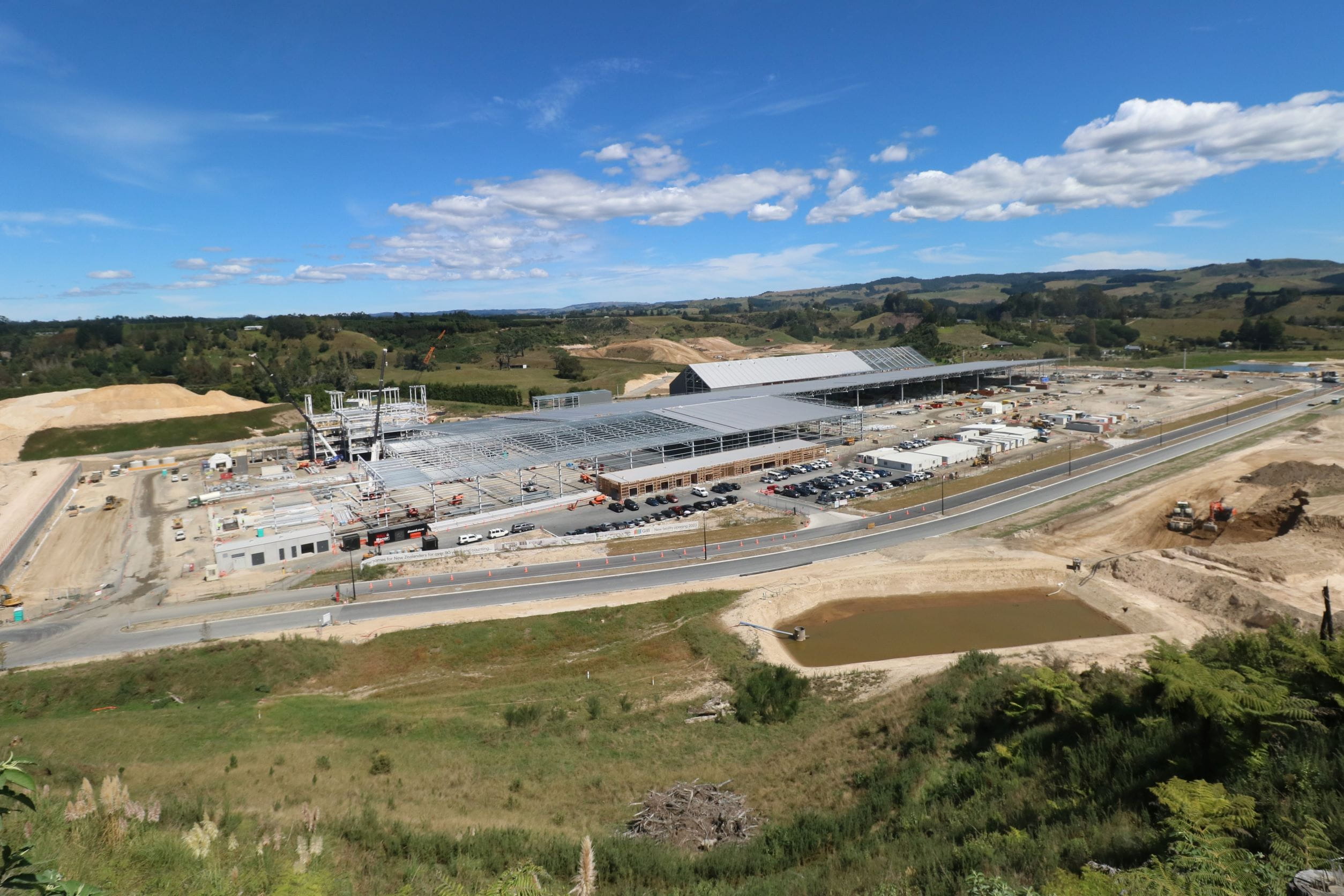 Collaboration is key to the success of a Powerco project to supply electricity to Tauranga's new GIB manufacturing facility.

Nearly four years ago when Fletcher Group were investigating potential sites for their new Winstone Wallboards plant, the owners of Tauriko industrial development in Tauranga were keen to secure the business.

The size of five rugby fields, the proposed plant would require significant electricity load to supply it, so Tauriko approached Powerco to be part of the strategic discussions with the Winstone Wallboards representatives.

Kathy Thomas, Electricity Commercial and Retailer Manager for Powerco says this set the scene for a collaborative approach from the get-go.

"Tauriko asked us to attend the initial meeting with Winstone Wallboards to explain how Powerco could support their site requirements. They also had the Council in attendance, and we all sat together and talked about how we could support what they were trying to achieve, and why Tauranga was the right choice," she says.

"Thanks to the recent construction and commissioning of a new substation nearby to support the Tauriko industrial development, there was enough supply available for the new facility."

Winstone Wallboards confirmed Tauriko as their chosen site and the Powerco team quickly got to work.

Despite the challenges posed by COVID, the team worked in partnership with Northpower to build the assets to connect the new facility to the substation, completing stage three of the work in February with commissioning and testing of the last transformers scheduled to be performed in June.
A happy customer
Programme Lead for Winstone Wallboards, Stewart Vaughan says the team is more than happy with Powerco's support.

"From the first introduction of our proposed plasterboard facility in Tauriko, Powerco have been very supportive and proactive in helping design and build the external and internal high voltage networks needed to meet the site's power requirements," he says.

"It has been a pleasure working with the Powerco team to-date and we look forward to their ongoing support of this exciting project and our shift of operations to Tauranga."
Future-focused
Supporting Tauranga's growth requires a keen focus on long-term planning.
The Powerco team works years in advance anticipating where and when retail, industrial/commercial and residential growth will happen in the region, to ensure the electricity network is ready and available to meet demand.
Kathy Thomas says the team are already looking at what's next.
"With the fastest-growing port in Aotearoa, more people choosing to live and work here, and its appeal as a tourist destination, Tauranga has a lot going for it. That means we need to be future focused to make sure we can continue to connect the communities we serve in the Bay of Plenty well into the future."