Female students turn hand to energy jobs
Tuesday, June 13, 2023
Young women from three North Taranaki secondary schools have spent the day at Powerco and Downer's shared New Plymouth site getting a taster of what a career in the energy industry has to offer.
Part of the Connexis Infrastructure Industry Training (ITO) event, Girls with Hi-Vis® (GWHV), 19 female students from New Plymouth Girls' High School, Spotswood College and Sacred Heart Girls' spent time in the Network Operations Centre, where Powerco works 24/7 to keep the energy flowing to more than 900,000 customers across the North Island.
Representatives from Powerco's network services contractor, Downer, also showed the students the ropes of being a linesperson, including taking students up into the air in an insulated bucket truck, showing them the insides of power transformers, and performing pole-top rescue demonstrations.

With women under-represented in the energy industry, Powerco General Manager Business Transformation Emma Bennett says events such as GWHV are valuable in helping develop a more diverse workforce.

"Energy industry skillsets are in high demand as Aotearoa New Zealand decarbonises," Emma Bennett says.

"To meet Aotearoa's electrification needs, the industry needs to recruit two new people every day for the next five years. That's a mammoth task. Encouraging under-represented groups such as women, youth, Māori Pasifika and rainbow peoples into this future-focused industry is important to filling skills shortages.

"Events like this are great, not only for the young women being able to see the opportunities available in the industry, but for our workforce to see this emerging talent coming through."

Click here to find out more about Powerco careers.
Girls with Hi-Vis® event supports and promotes opportunities for a more diverse workforce. It gives female students the chance to visit infrastructure companies with their school, get hands-on experience and hear from women in the industry.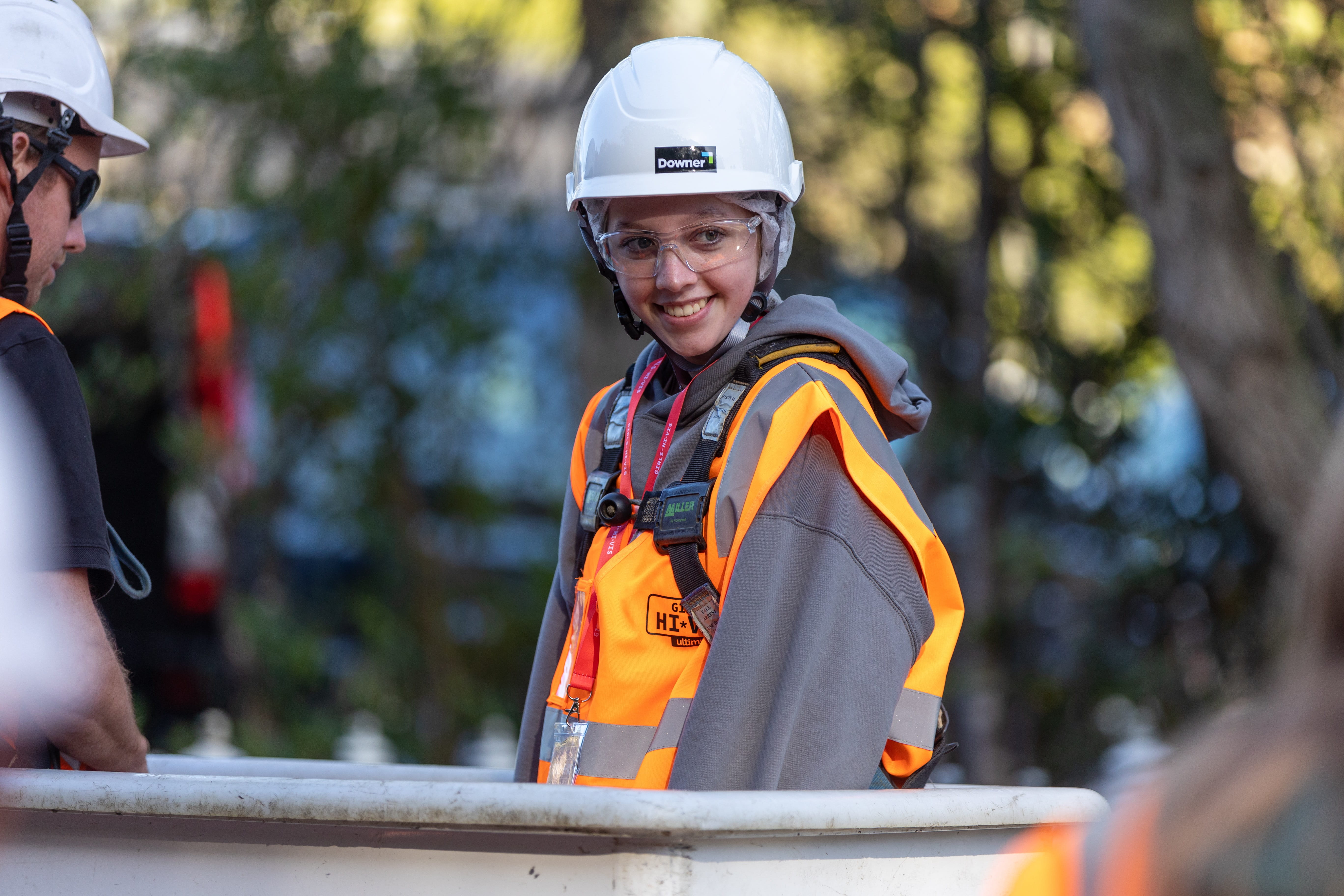 Above: Downer's Brent Moratti (left) prepares to take Sacred Heart Girls' College student Maddie Olley (16) up in the bucket of a cherry picker during the GWHV event. Below: Up as high as some of the tallest power poles.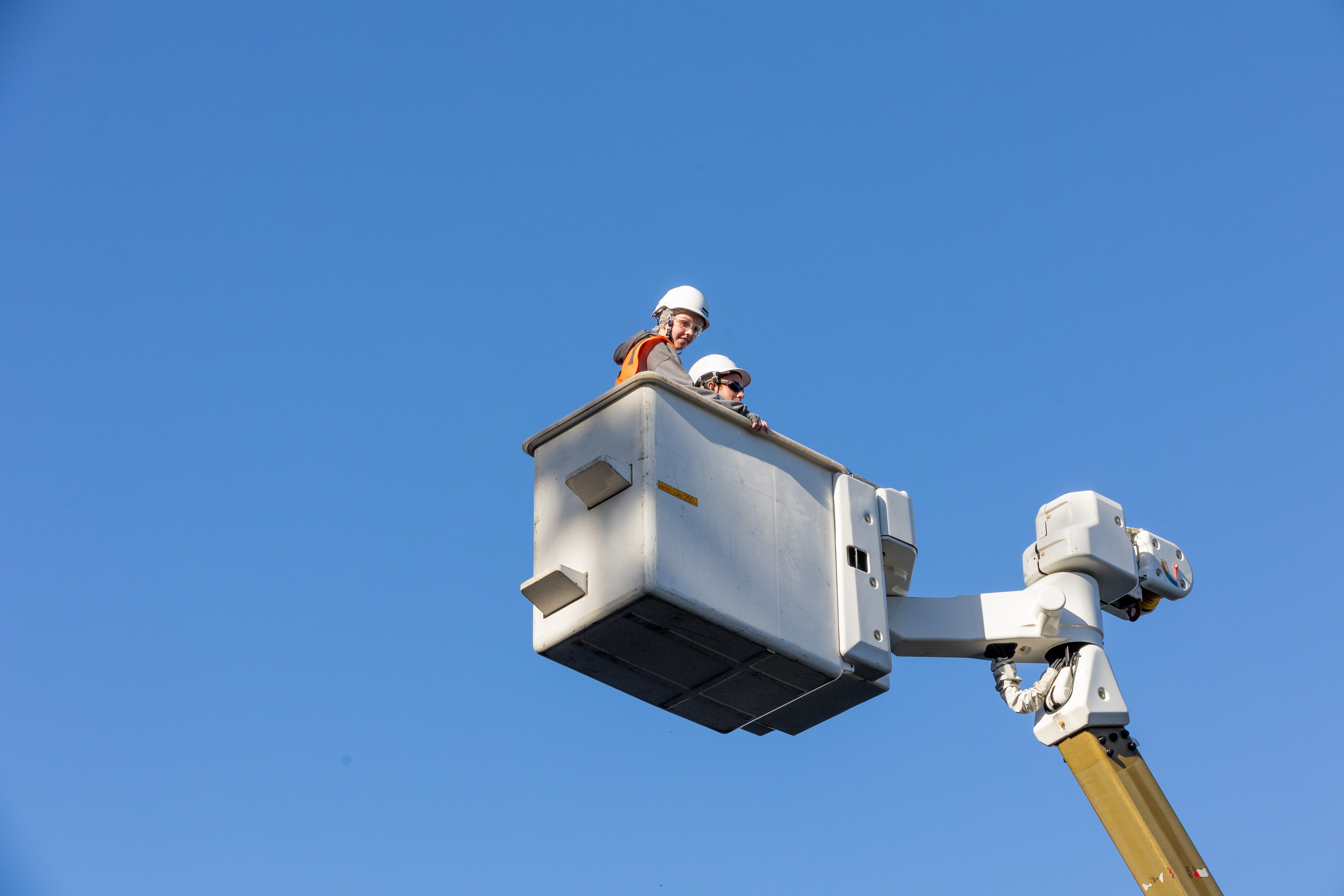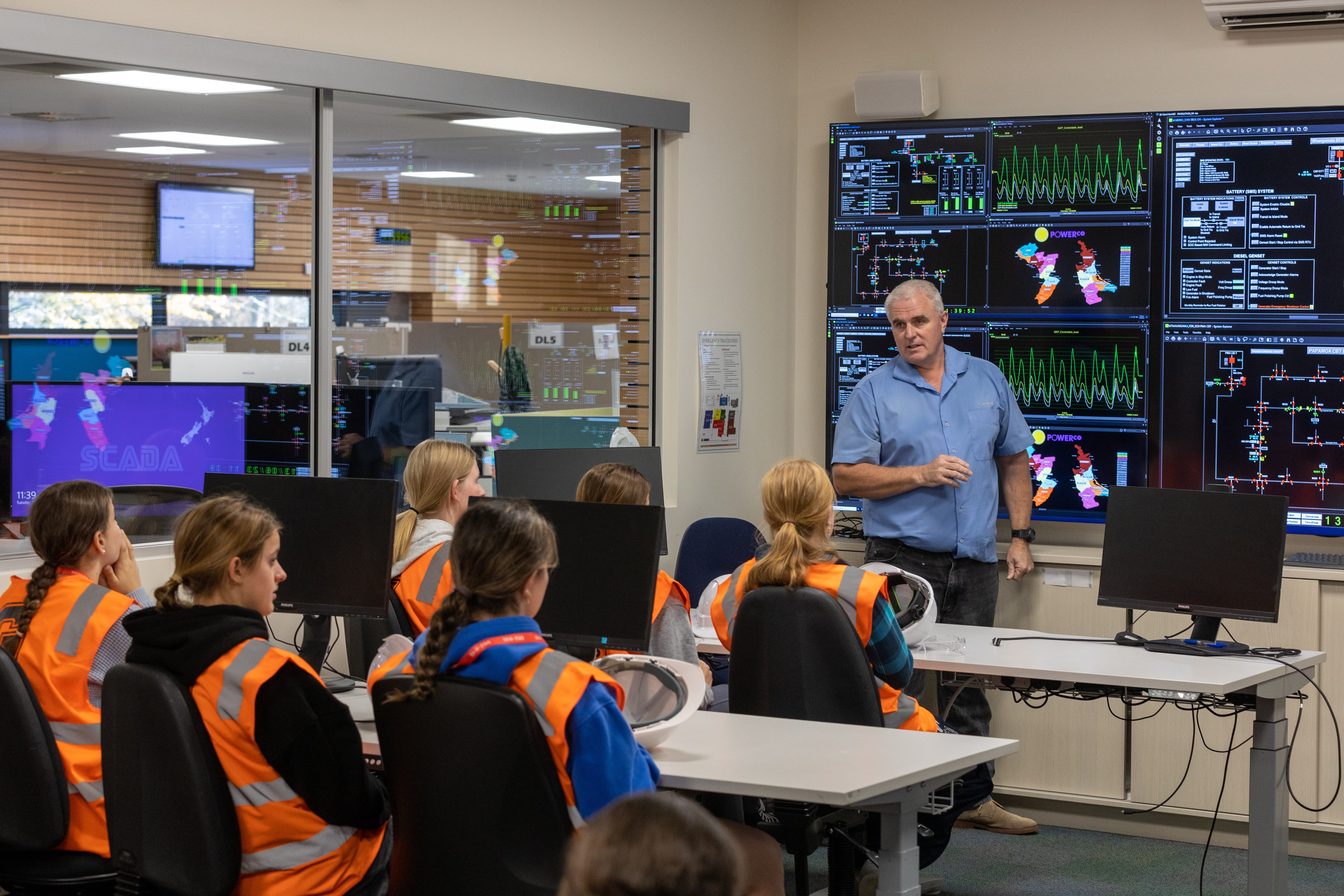 The students experience the 24/7 operations of Powerco's Network Operations Centre.